Personalized Ornaments
Choose between different ornament types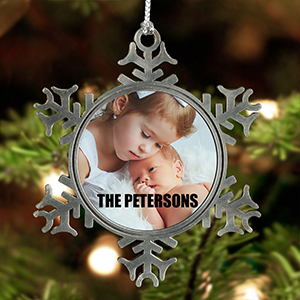 Perfect for the holiday season, this elegant cut piece is made from zinc aluminum with a silver thread attached to the top in a distinctive snowflake shape.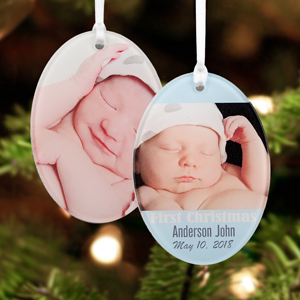 Treasure your photos with these high quality acrylic ornaments. The shiny material brilliantly shows off your photos on both sides of this piece. Comes in a range of different shapes to suit every taste.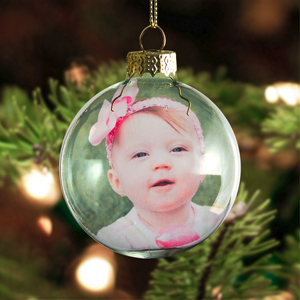 An exciting new way to decorate your tree with this one-of-a-kind genuine glass ornament, your photo is printed inside the ball and can be viewed on both sides.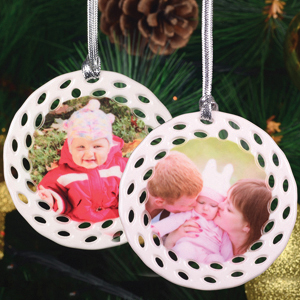 Incredibly shiny and implausibly sleek, ceramic is makes a great solid base to print your photos onto. A range of unique shapes choose from.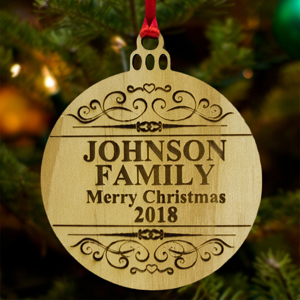 Timeless and full of character, these wood pieces are a great way to compliment your Christmas tree. As well as photo printing, have a look at our laser engraved pieces so you can show a special personized message.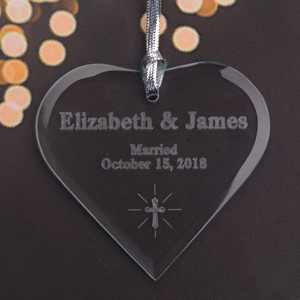 An impressive and exquisite piece made from glistening ultra-polished glass cut to precision. Declare a memorable message to your loved ones with a laser-engraved message on them.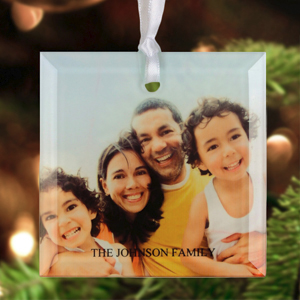 Glass is a marvelous finish to display your photos in, and projects a sense of prestige like no other. Each ornament is cut to precision with a smooth, beveled edge and looks lustrous next to a light source.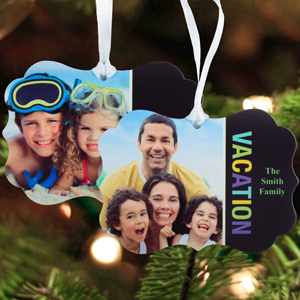 Durable and sleek, these metal trinkets will look amazing on any tree for years to come. Images printed on these pieces look ultra-vibrant and retain incredible detail due to the high-heat technology used to fuse images on them.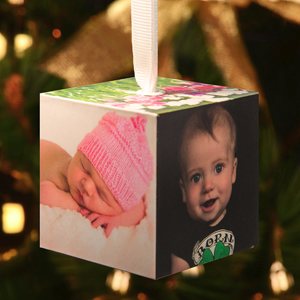 These fantastic and novel cube decorations are made from scratch-proof coating wooden cube. Customizable up to 5 panels.
or choose from our categorized designs to start personalizing: