Personalized Clutch Bags with Wrist Strap
Choose between different sizes
5 x 8 inch

as low as @currencysign8.09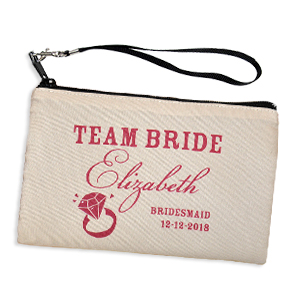 Great gift for girls who need to compartmentalize their belongings in their handbags in a stylish and unique fashion.
5.5 x 10 inch

as low as @currencysign8.40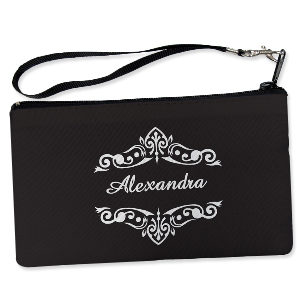 A slightly larger clutch bag variation for girls who need that little bit more space to store their essentials into.
Clutch Bag specifications:
Upload your designs, text, or photos to complement your style.
Different or same design(s) on each side.
Size options: 5" x 8" and 5.5" x 10".
A sturdy black wrist strap and black zipper functions as top closure keeps your essentials safe and sound.
Perfect Day Or Night Accessory storing credit cards, cash, coins, makeup, cell phones and small essentials for lunch with the girls, shopping with friends or a night out on the town.
Perfect alone by holding your essentials without weighing you down or tucked inside another bag with perfect size to accompany any bag or purse.