Personalized Keychains
Create your own keychain here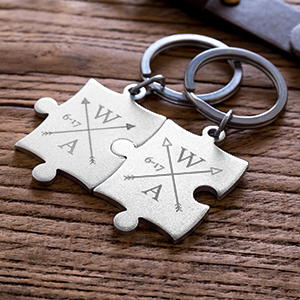 A silver puzzle shaped keychain for your set of house keys, which you can personalize with your own engraved design.
Aluminium Keychain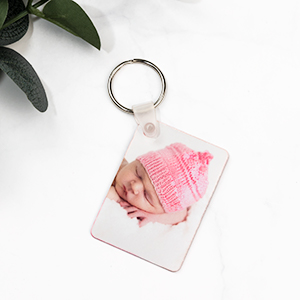 Durable and lightweight, Aluminium Keychains make for a convenient everyday carry.
Acrylic Keychain

as low as @currencysign3.99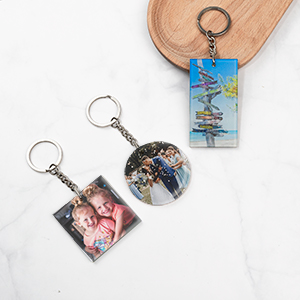 Lightweight and durable acrylic keychains that is UV resistant and water proof that you'll want to carry everywhere.
Metal Keychain

as low as @currencysign3.59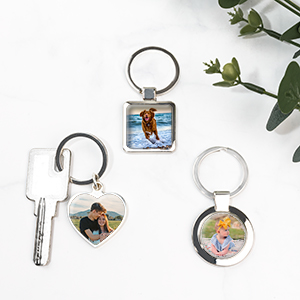 Premium quality silver polish metal keyrings in a variety of shapes and sizes for photos of you and your family.
Button Keychain

as low as @currencysign1.70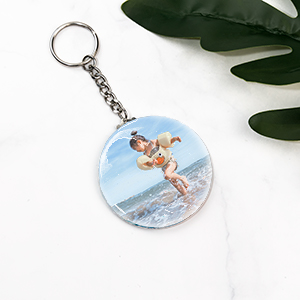 A nifty round keychain that is very handy and the shape makes it easy to put in your pocket, perfect for putting images of your loved ones onto.
Dog Tag Keychain

as low as @currencysign4.50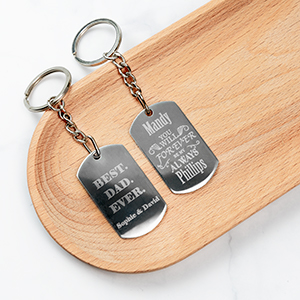 Retro military inspired design keychain to carry your keys with that is made from from solid stainless steel.
or choose from our categorized designs to start personalizing:
Design your own keychain
Instead of sticking with the standard dull keychain that came with your car, why not create something better and more memorable? Add an inspiring message or a photo of your loved ones to your keychain, and be reminded of them every time you open the door to your car, house, or office. Better yet, create one as a gift that is both fun and functional for them that will last for many years to come. All personalized keychains come with a handsome velvet drawstring bag for elegant gift-giving. All keychains are constructed from solid, durable laminate with gloss smooth finish to ensure that your image will stay intact from many years of use.