Personalized Canvas Tote Bags
Create your own tote bags here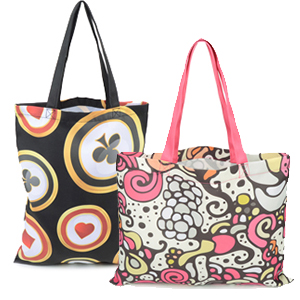 Show off your personal style and design your own tote bag with your artwork printed all over the bag. Features two handles for easy carrying and comes in a selection of sizes.
Print Budget Tote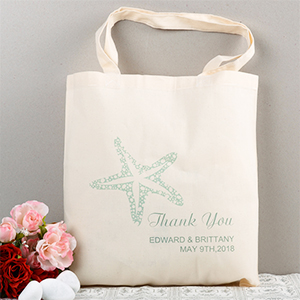 If you're on a budget, you can still carry your belongings in style with a personalized budget tote bag.
Print Classic Tote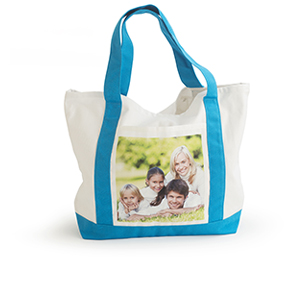 Carry your belongings in style with a personalized photo tote bag whether to school, shopping or even to your office. Variety of collage designs available.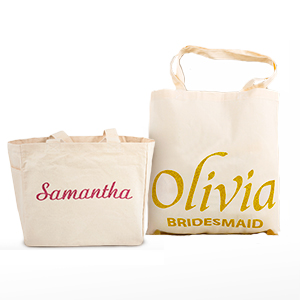 Add a bit of sparkle to a natural cotton canvas tote bag by adding a name to it with colorful glitter-like embellishment. Ideal as a splendid wedding gift bag or simply as a convenient everyday carry bag.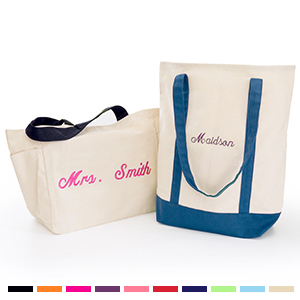 Glitter + Glow In Dark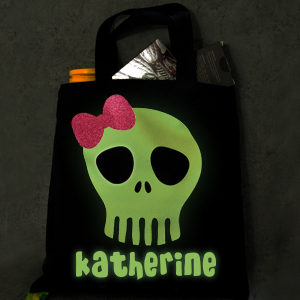 Inspired by our black tote with both glitter and glow in the dark effect? Design your own or personalized our template with your name.
Glow In The Dark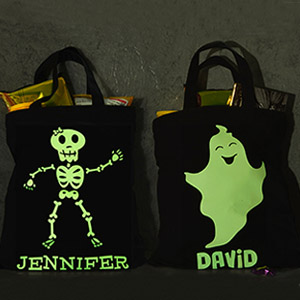 Spread the spooky spirit with these cool Halloween personalized trick or treat bags made with glow in the dark fabric paint.
or choose from our categorized designs to start personalizing:
Get creative with canvas tote bags with your printed photos
Go hit the beach or go shopping in style with your personalized tote bag to hold your belongings and wow all your friends and the people around you. How great would it be to have a bag which is unique, so you'll not clash bags with anyone else and also was designed by you? You can start showing your creativity by designing your own canvas tote bag here using your photos and messages and we'll print it onto high quality material which will last the test of time.
Our canvas tote bags are made with white heavy duty canvas with a flat bottom for more volume. Perfect for over the shoulder carry and also with an outside pocket where your chosen image or photo will be printed on. You can be sure your photo is printed at sharp quality and rich in colors grabbing the attention of anyone who passes by.
All you need to get started is your favorite photo and a need for a canvas bag. Tote bags are a great gift to give as presents to parents for their grocery shopping, kids to hold their books to go to school or towels for the beach or to grandparents with a photo of their grand kids to light up their days in the park. Also great for businesses as a promotional gift to customers, which is practical to use and also promotes your business. So get started now and make your first personalized tote bag.