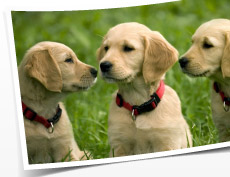 Gifts for Pets & Pet Owners
Choose a gift for Pets & Pet Owners to make:
Make pet gifts for pet lovers
If you know someone who owns a pet, you will know how much they love and devote their life to their little furry animal. That's why personalizing a gift by adding their photos with their pet or their names onto our gift range will make this present extra special to them. Add a photo of their dog, cat or even goldfishes to our puzzles, playing cards, gift cards and fun games. A super gift idea for any pet lovers.